Staff Directory
Accordion section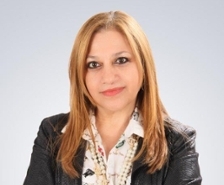 Amparo Silva is responsible for developing and implementing plans that support the universities' objectives to increase and enroll diverse student populations globally by increasing, building and maintaining partnerships with embassies, Education USA, community based organizations, high schools, counselors, alumni and prospective students and their parents.
Donna DiFilippo assists the Director and Associate Director in the planning, coordination, and implementation of recruitment and admissions activities conducted in the New York Metropolitan area.  Donna also has some collaborating and coordinating responsibilities for activities that the Metropolitan Office of Admissions sponsors with other offices and departments. In her role, she can proudly boast that she is the primary intake for admission inquiries that come to the Lubin House.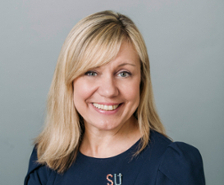 Pam is a proud Syracuse University alumna who leads the New York City based alumni engagement team and provides the strategic direction for alumni engagement programming, communications, and partnerships in the New York metro area, Syracuse University's largest alumni base in the world. Pam collaborates with the event, advancement, and academic unit teams in creating and implementing effective ways to engage and establish lifelong relationships with Syracuse University's alumni, donors, parents, friends, current students, and prospective students. Pam received dual Bachelor's Degrees from the Newhouse and Maxwell Schools. She received her Master of Arts degree in Corporate & Public Communications from Seton Hall University with a concentration in Business Administration/Marketing.  Pam also received her Juris Doctor from Seton Hall Law School focusing on Entertainment Law.  Pam has extensive experience in direct marketing and fundraising working with some of the most well known organizations, theatre groups, and publishers in the country.  She also practiced law for over a decade.  Pam believes strongly in volunteerism and has served the Syracuse University community for many years as an Admissions Representative, Alumni Club Leader, and as Vice President of the Syracuse University Alumni Association Board of Directors.  Pam continues her volunteer leadership in the community including as a foundation trustee.  Pam is married and resides in New Jersey with her husband, son, two dogs, and two cats.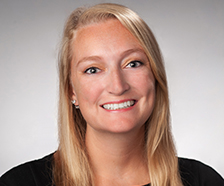 Lauren supports Syracuse University alumni engagement programs throughout the tri-state area from New York City's Lubin House. She graduated from Bucknell University in 2017, where she worked in the University's Alumni Office as a student. Lauren remains a volunteer for the Bucknell Alumni/Parents Club of NYC and serves a resource for current students.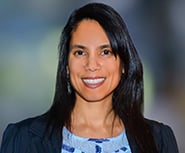 Roshni is responsible for assisting with all initiatives for career-related programming and services that engage Syracuse University alumni on the West Coast and beyond. These initiatives include career guidance and counseling, connections to jobs, networking opportunities, corporate connection initiatives, and professional development programming.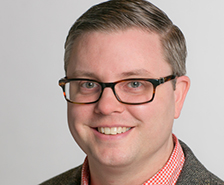 David Major is responsible for all aspects of managing operations for the Center including scheduling space, coordinating the support of all programs and activities, supervising staff in day-to-day operations of the facility, and addressing all scheduled and emergency maintenance issues. An alumnus of Syracuse University's College of Arts and Sciences, Major briefly worked for the University Art Collection upon graduating.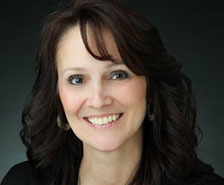 Shelly Griffin oversees day-to-day operations of extended campus initiatives including the LA Semester, Newhouse in NYC Semester, graduate industry seminars, benchmark and class trips, and serves as the campus point person for students, parents and visitors associated with these programs. She also builds relationships with alumni and donors in support of student opportunities in the entertainment industry.
Director, Newhouse in NYC/Director, Strategic Initiatives - Newhouse
917.722.1154, Ext. 14
cherylbrody@gmail.com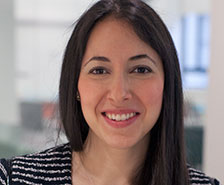 Cheryl graduated summa cum laude from the S.I. Newhouse School of Public Communications where she majored in magazine journalism and Spanish. She worked in the industry for more than 10 years before leaving her job as a senior editor at InStyle.com in 2013 to launch and run Newhouse NYC.
Michelle Hernández graduated from the Newhouse School where she majored in advertising with a minor in political science. She began her career as an associate buyer at Trilia Media, where she worked across a variety of clients and quickly grew into a media buyer role.
After three years in the industry, her passion for learning and helping others achieve their goals led her to Newhouse NYC, where she now serves as the program manager. In her free time, Michelle enjoys painting, studying new languages, testing out recipes and exploring her neighborhood.
Michelle lives in Brooklyn, but she will always consider Puerto Rico, where she was born and raised, her home.
Coordinator, Syracuse Architecture NYC
917.722.1156, Ext.16
anco@syr.edu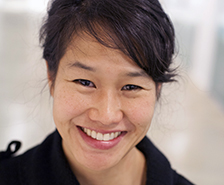 In addition to her role as coordinator of the Syracuse Architecture NYC program, Angela Co is an assistant professor of architecture, teaching both vertical design studios and professional elective courses. She is also a principal of Co-LeCavalier, a design studio concerned with transforming everyday life at a range of scales, including furniture, buildings, and urban design. She was the recipient of the 2011-12 Arnold W. Brunner Rome Prize Fellowship in Architecture, and spent 11 months at the American Academy in Rome researching the Baroque city and constructing large balloon domes and donuts.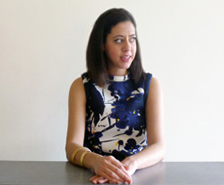 Ivi Diamantopoulou joins the School as an Assistant Teaching Professor of Architecture and Director of the New York City Architecture Program. Diamantopoulou is an architect, educator, and co-founder of New York- based 
New Affiliates
, where she explores how architecture is shaped by, and shapes, local economies and dynamic systems through its practice and form.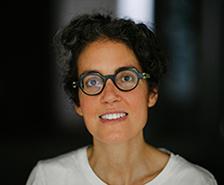 Ester Flaim is the Academic Program Manager and part-time instructor at Syracuse NYC Architecture. She coordinates the NYC program with the various departments on campus and manages the program's logistics and develops new internship opportunities for the NYC Program graduate and undergraduate students.