Palitz Gallery

The second floor of Syracuse University's Lubin House is home to the Louise and Bernard Palitz Gallery, SUArt Galleries' visual arts venue in midtown Manhattan. The Gallery hosts several exhibits a year featuring the extensive permanent collection of Syracuse University, as well as works from alumni and faculty artists, Coalition of Museum and Art Centers partners such as Light Work, Point of Contact Gallery, and Community Folk Art Center, and the annual Wynn Newhouse Foundation's awards exhibition for artists who happen to have disabilities. In addition, the Gallery has featured works on loan from collectors or other galleries, and site specific installations by contemporary artists.
Featured Exhibition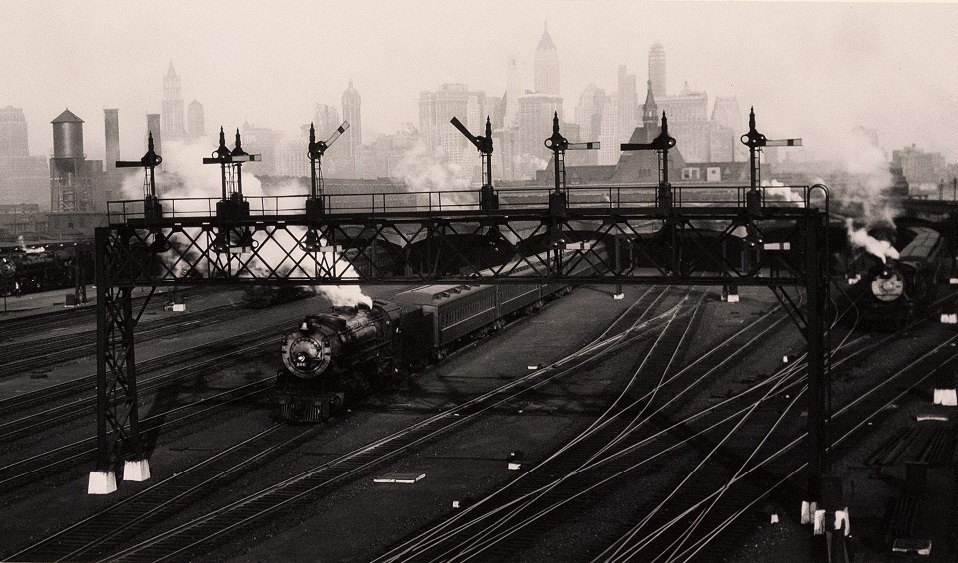 August 26 through October 17, 2019
Gallery reception: Tuesday, September 24, 6–8 p.m.
The Louise and Bernard Palitz Gallery at Syracuse University Lubin House presents In Actuality: Social Realism and Its Legacy from the Robert B. Menschel Collection, on view beginning August 26.  Curated by Natalie McGrath G'19, this display celebrates the philanthropy and dedication to the arts of Syracuse University Life Trustee Robert B. Menschel, '51 H'91 who has contributed over 400 works of art to the permanent art collection at Syracuse University since 1978.  Organized in honor of his most recent gift of over 180 photographs in 2018, this exhibition presents images by master photographers such as Dorothea Lange, Arthur Rothstein, Doris Ulmann, Helen Levitt, and W. Eugene Smith and highlights their contribution to the Social Realism artist movement.  
ABOUT THE EXHIBITION 
Following the advent of photography in the mid-nineteenth century, artists and critics alike struggled to make sense of this new technology and its place in the world of modern art.  Some photographers chose to experiment with chemical processes and lighting techniques in order to achieve more abstract and painterly images, resembling traditional forms of art. Others embraced the camera's documentary function and championed stark reality as a subject.
This exhibition explores photographic works from the artistic movement known as social realism, popularized in the United States during the 1920s and 1930s, through which artists captured frank and unembellished scenes of working-class life and industrialized spaces. Before its relationship to photography in the twentieth century, realism developed in Europe as a means for painters to explore subject matter that was considered base by the academies and their wealthy patrons, through artists such as Gustave Courbet and Honoré Daumier. The act of representing average laborers in compositions and scales traditionally reserved for grand portraiture and history painting rocked the art world through its biting political commentary and avant-garde credibility.
The pathos of realism resonated in the United States for years to come, as social realists worked to capture moments from one of the most desperate eras of American history, The Great Depression.  Artists such as Dorothea Lange, Arthur Rothstein, and Ralph Steiner among others used the dynamic medium of photography to document and convey the extreme poverty and suffering endured by working-class Americans during this time.  To this day, social realism has left a lasting mark on photography, as artists continue to capture scenes of daily life and the inner complexities of the masses.
About Palitz Gallery
Curators
Emily Dittman (ekdittma@syr.edu), Associate Director
David Prince (dlprince@syr.edu), Curator
Location
Louise and Bernard Palitz Gallery
Syracuse University Lubin House
11 East 61st Street
New York, New York 10065
Gallery Hours
Monday – Friday 10 a.m.- 5 p.m.
Closed Weekends, University Holidays, and July 4th
For More Information
SUArt Galleries
315.443.4097
Palitz Gallery Press Room
For all press inquries related to the Palitz Gallery, please contact Emily K. Dittman G'06, Exhibition and Collection Manager at ekdittma@syr.edu or 315.443.3211.