Palitz Gallery

The second floor of Syracuse University's Lubin House is home to the Louise and Bernard Palitz Gallery, SUArt Galleries' visual arts venue in midtown Manhattan. The Gallery hosts several exhibits a year featuring the extensive permanent collection of Syracuse University, as well as works from alumni and faculty artists, Coalition of Museum and Art Centers partners such as Light Work, Point of Contact Gallery, and Community Folk Art Center, and the annual Wynn Newhouse Foundation's awards exhibition for artists who happen to have disabilities. In addition, the Gallery has featured works on loan from collectors or other galleries, and site specific installations by contemporary artists.
Featured Exhibition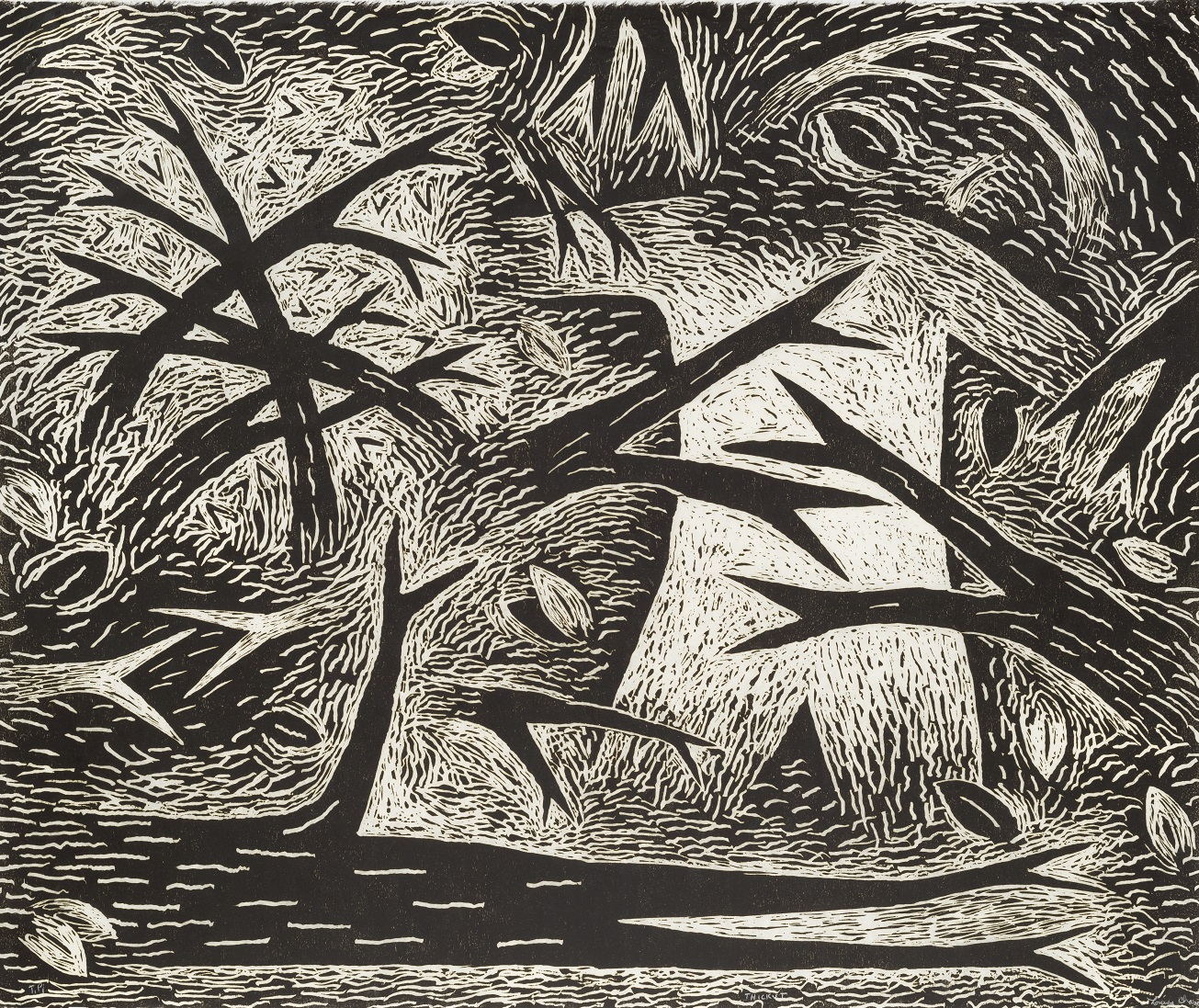 October 21 through January 30, 2020
Gallery reception: Thursday, October 23, 6–8 p.m.
The Louise and Bernard Palitz Gallery at Syracuse University Lubin House presents Kamikaze Curiosity: Louisa Chase Prints, on view beginning October 21.  Curated by Andrew Saluti, assistant professor/ program coordinator in the Graduate Program in Museum Studies at Syracuse University, this exhibition celebrates the recent gift of 58 prints and two portfolios donated to the university by the Louisa Chase Estate.
ABOUT THE EXHIBITION 
Painter and printmaker Louisa Chase'73 (1951-2016) was engaged in a lifelong expedition to try and capture external images of an internal state. A productive and experimental printmaker, Chase worked with the who's who of publishers and workshops; and was included in the foremost contemporary print exhibitions and publications of the period.  The selected works illustrate the evolution of the Chase's distinct visual vocabulary and adeptness in the medium, giving insight into the artist's enduring exploration, as she described, as a 'kamikaze curiosity.'
About Palitz Gallery
Curators
Emily Dittman (ekdittma@syr.edu), Associate Director
David Prince (dlprince@syr.edu), Curator
Location
Louise and Bernard Palitz Gallery
Syracuse University Lubin House
11 East 61st Street
New York, New York 10065
Gallery Hours
Monday – Friday 10 a.m.- 5 p.m.
Closed Weekends, University Holidays, and July 4th
For More Information
SUArt Galleries
315.443.4097
Palitz Gallery Press Room
For all press inquries related to the Palitz Gallery, please contact Emily K. Dittman G'06, Exhibition and Collection Manager at ekdittma@syr.edu or 315.443.3211.