ESPN, ACC Announce Launch of ACC Network
July 21, 2016
The Atlantic Coast Conference (ACC) and ESPN today announced the launch of the ACC Network. ACC Commissioner John Swofford and ESPN President John Skipper, speaking at the ACC's annual Football Kickoff media event, said the new network will be a comprehensive linear and digital network. The 20-year partnership will provide ACC fans unprecedented access to live events via a comprehensive, multi-platform network. It also provides for the extension of the conference's existing rights agreement with ESPN to 2036. ESPN is the ACC's exclusive worldwide rights holder. The new ACC Network will also offer new academic opportunities to interested Syracuse students who plan to pursue a career in media.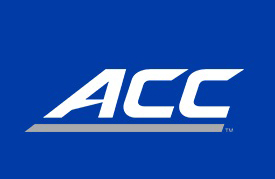 Chancellor and President Kent Syverud says today is an exciting day for the ACC and for Syracuse University. "The partnership to create an ACC network will provide broad opportunities for Syracuse University students – for both our student-athletes in all sports and our students involved in programming and production of content in schools including the David Falk College of Sport and Human Dynamics and the S.I. Newhouse School of Public Communications," said Chancellor Syverud.
Chris Fox, head cross country and track and field coach, and Quentin Hillsman, head women's basketball coach, were on hand in Charlotte, North Carolina, this morning as the announcement was made. Dino Babers, head football coach, will arrive later today to participate in the ACC event.
Beginning in August 2016, fans can access more than 600 exclusive live events from across the conference via a digital live-events channel, ACC Network Extra, immediately available to users who have access to ESPN3 via WatchESPN and the ESPN app, with that number growing each year. More than 1,300 ACC events will be distributed across the platforms in 2019 when the linear network launches.
The new network is expected to give greater exposure to ACC athletics and comes on the heels of one of the most successful years in Syracuse Athletics history. This past year alone, Syracuse Athletics finished in 21st place in the 2015-16 National Association of Collegiate Directors of Athletics Learfield Division I Directors' Cup, the best the school has ever performed; Syracuse brought home two national titles and five conference titles; the men's and women's basketball teams made historic Final Four runs; and the men's soccer team appeared in the semi-finals of the College Cup.
Acting Athletics Director Dan French says the ACC Network will be a boon for the conference. "The ACC is among the most elite collegiate athletic conferences in the nation and today's announcement underscores the significant role it (and its member schools) plays in intercollegiate athletics," said French. The ACC Network will have a particularly positive effect on Syracuse University as we compete to attract the nation's best, brightest and most talented student-athletes. The long-term benefits for the ACC, its member schools and for Syracuse University as a whole, are vast and I look forward to seeing the ACC Network come to life in the coming years."
Linear Network Programming
The linear network will feature 450 exclusive live events including 40 regular-season football games, more than 150 men's and women's basketball games, more than 200 other regular-season contests and tournament games from across the conference's 27-sponsored sports, plus a complement of news and information shows and original programming. ESPN has been televising ACC content since 1979 and has exclusive rights to every conference-controlled football and men's basketball game, plus women's basketball and conference sports matchups, as well as all ACC championship events.
"We look forward to working with our longtime partners at the ACC to create a network that reflects the depth and quality of its athletes and teams, and serves the fans who passionately support them. We are proud and excited to add the ACC Network to our industry-leading college content offerings," said John Skipper, ESPN president.
"On behalf of the ACC Council of Presidents, Faculty Athletics Representatives and our ACC Television Committee, we are tremendously pleased to further enhance our long-term partnership with ESPN that includes the creation of the ACC Network and ACC Network Extra, and positions the conference for the long-term future," said ACC Commissioner John Swofford. "This partnership continues to be a win-win for ESPN and the ACC. ESPN is the premier provider in sports content and this agreement will deliver unprecedented coverage to our fans, while highlighting our quality student-athletes, coaches and institutions."
Additional details about the network will be announced in the coming months.